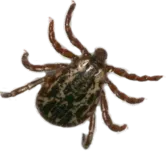 If you have Lyme Disease and are seeking treatment, you should detox your body no matter which protocol you choose. Lyme bacteria can create a shield called a biofilm, which protects the bacteria from many medications and blocks your immune system from finding the bacteria. Each time you go off medications, they can reemerge and aggravate your symptoms again. When different bacteria congregate under a biofilm, they frequently swap genetic information with each other, leading to a dangerous mutated form of the Lyme bacteria.
Drug resistant Lyme bacteria may be an explanation for why lyme disease can survive despite years of multiple antibiotics. The toxins in our body weaken our immune system and damage the nervous system which leads to illness, chronic disease, premature aging and oxidative stress to the body. Toxins are stored in our liver, body fat, lymphatic system, joints, muscles, gut, brain and other parts of the body. You must take control and release your body from the burden of the toxins.
We offer treatment for chronic lyme disease at our Winchester office. Please contact us to learn more about our treatment methodology or to schedule an appointment.