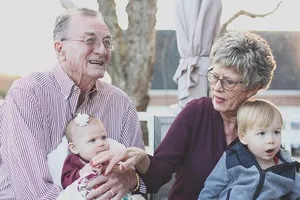 Do you know or hear about people who are close to 100 years old and are jumping out of airplanes, traveling all over the world, backpacking and hiking, while other younger people are living in assisted living centers and nursing homes. Quality of life, activity level and energy have nothing to do with age.
Think about what your life at 100 would look like based on your current lifestyle choices. Are you living as though you want to be healthy at 100? What choices are you making today? How you age is very dependent on the lifestyle choices you are making right now. Getting older doesn't have to mean aging along the way.
So, what can you do? I invite you to read the article, "What's Age Got to Do With It?". Learn the "NESS" acronym, which will help you remember how to stay on track on a daily basis. Need additional advice or help? Ask Dr. Borromeo! Contact us today!