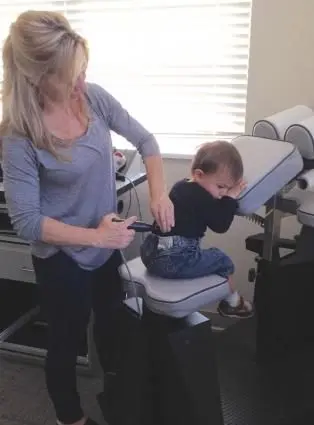 About Winchester Family Chiropractic
"We are especially aware of the factors that may be robbing you of your natural energy."
Dr. Abel C. Borromeo, V and Dr. Heather Borromeo are board certified Chiropractic physicians and have been serving the Shenandoah Valley since 2007. Prior to moving to Winchester, they practiced in southern WV for nine years, serving thousands of coal miners, patients suffering from chronic pain, car accidents and work injuries.
Dr. Borromeo and Dr. Heather have been dedicated to caring for their patients with the latest technology in alternative medicine. They have worked closely with the medical community and have a multi-discipline approach to healthcare. "If we can't help you, a proper referral will be made."
Our doctors at Winchester Family Chiropractic are graduates of Palmer University in Davenport Iowa, the "Fountainhead" where chiropractic was born. Chiropractic can help your nervous system function at optimum level by removing stressors and toxins that affect the communication between the brain and body. The physical, mental, and social stressors of life affect our bodies' ability to function at its best. Postural stress from daily activities, dietary habits and lack of exercise affect how our body and brain function. The compound effect of these stressors has caused sickness, illness, disease and pain.
Our method of care is to use innovative technology with healing touch, combined with proper nutrition and effective exercise programs. We believe this approach promotes a natural rejuvenation of the body, and improves quality of life.
Meet Dr. Abel Borromeo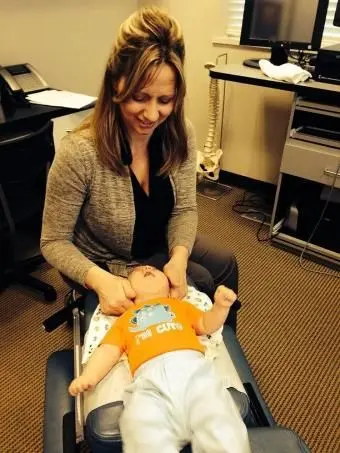 Dr. Borromeo is a board certified Chiropractic physician duly licensed to practice in Virginia and West Virginia. He has over 19 years of experience and has been serving the Shenandoah Valley since 2007.
Dr. Borromeo grew up in the suburbs of Seattle Washington and graduated from the University of Washington. He then attended Palmer University, school of Chiropractic in Davenport Iowa.
He is married to his beautiful wife, Dr. Heather, for over 18 years. He enjoys spending time with his family, church, sports, and music.
He is dedicated to promoting health naturally with chiropractic care, nutrition and exercise.
Education
Palmer University of Chiropractic - Doctor of Chiropractic
Licensure
Virginia State Board of Medicine
West Virginia Board of Chiropractic
Certifications
National Board of Chiropractic Examiners I, II, III, physiotherapy
American Chiropractic Rehabilitation Board - II
Associations
Unified Virginia Chiropractic Association
International Chiropractic Association
Palmer University of Chiropractic Alumni
University of Washington Alumni
Tri-state Philippine Medical Association
Additional Training:
Laser Therapy Rehabilitation
Flexion Distaction
Decompression
Computerized Instrument Adjusting
Surface EMG
Orthotics and Bracing
Balance and Gait
Nutritional counseling
Languages Spoken:
English, Spanish, Visayan (Philippine dialect)
Meet Dr. Heather:
To those of you who do not already know me, I am Dr. Heather, wife of Dr. Abel Borromeo at Winchester Family Chiropractic.
I'm excited to announce to you that I have officially returned to the practice (part-time) after caring for our new son at home this past year. He has been an incredible blessing in our lives and is keeping me focused on remaining "youthful" and energetic! The demands of raising a little one at this season in my life (or any season for that matter) require lots of energy!
Earlier this year, I made a decision to take action and take control over my own health and wellness. I've learned, from a simple eating plan, how to incorporate whole food nutrition into my daily diet. This plan has helped wean me from craving and eating sugary processed foods, which has eliminated painful inflammation in my joints and spiked my energy level to feel motivated to exercise every day! I feel physically better now than I can ever remember. This excites me as I return to practice with robust energy to serve my patients with their chiropractic care needs and nutritional counseling.
I invite you to contact me directly to talk more about how we can work together to establish and reach your health goals. I welcome any questions and would love to share more with you about my own personal health and wellness journey.
As always, feel free to contact Sara at the office to schedule your next chiropractic appointment.
Blessings,
Dr. Heather Milioti-Borromeo, D.C.